Covid XBB 1.5 Variant Symptoms, Severity, Cases, Treatment
As per reports another COVID variant has been reported. The new variant was found in few parts of India and other countries. In order to take all the available precautions, we shall take up the Covid 19 vaccine doses that are provided by the government. If you have taken the two doses, then you shall also book your booster dose now. We have summarized the news regarding Covid XBB 1.5 Variant Symptoms, Severity, Cases, Treatment along with other details. Read the complete article to know.
Covid XBB 1.5 Variant Symptoms
The new variant of Covid XBB 1.5 has being deducted, in some parts of Kerala and Maharashtra. If we look at the symptoms of this variant It is mild as per health department. The patients that were found in China, as per reports are experiencing cough, changes in sense of smell, hearing loss, pain in chest and shaking.
The new variant is said to be combined of BA.275. & BA 2.10.1. as per the WHO technical lead, Maria Van Kerkhove. She stated that this recombinant strain possesses significant growth advantage.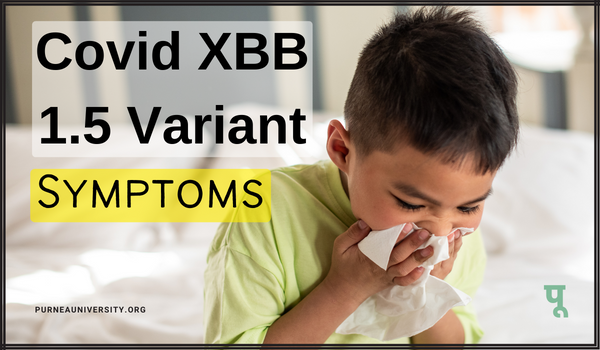 Covid XBB 1.5 Variant Severity
The WHO technician stated that Information regarding the severity has not been much now, the research is going on. It is still a global health issue, after being declared pandemic around 3 years before. Though people are not following the Covid protocol now, but they should as for now Precaution is the Cure.
The BF.7 and BA.5.1.7 variant of the virus were found in China. There is a speedy spread of BF.7 subvariant in countries like France Denmark, England, Germany and Belgium.
Covid XBB 1.5 Variant Cases
As of now, total 18 cases of XBB variant of Omicron are reported in Maharashtra, stated the department of Health. Majority of cases are from Pune, around 13 in number. Other cases have been reported from Nagpur, Thane and Akola.
As per reports, The new subvariant. XBB 1.5. Is found to be dominant in the COVID-19 case in USA, around 40% of the total cases. Though everyday many cases are reported of the COVID. Still the vaccination is found to be effective in preventing severe effects of these deadly viruses. Hence it is advised that one shall take complete dose of COVID vaccines available in their respective countries.
As per WHO experts, around 300 sub lineages of the virus are present and circulating around the globe.
Covid XBB 1.5 Treatment
WHO official stated that people should test at clinic if they find any of the above symptoms persistent. The testing will help diagnose the problem and then actions can be taken accordingly. She also stated that countries should continue the surveillance to track viruses in any part of the nation.
The lives of the people can we saved by early testing. This will also assure that the virus is not spreading, or growth of virus in the body of the patient. We should make sure that all of our citizens are vaccinated with both the doses and booster dose.
She lastly stated that we shall be vigilant, vaccinated and wear mask and be kind to each other during this tough time. The vaccine is said to work in a week duration against the antibodies. Therefore, avoid going to crowded places right after the vaccination.
Thank you for visiting, MPHP.in.
Our portal is known to provide information regarding job vacancies, sports, election, reading material, exam dates, scholarship and many more things.
Put up your question in the comments section of our page.
Click here to go back now.