Who is Archana Nag? Latest News, Story, Why is She trending
Who is Archana Nag: a 26-year-old woman from Odisha was arrested in October for the sextortion case. She trapped so many rich men. To know more about this sextortion case by this Odisha woman, then you must read the article. We will be going to tell you Latest News, Case Story, and Why is She trending.
Who is Archana Nag?
In India, recently, the news went viral about Archana Nag. If you don't know about her, you are also wondering Who is Archana Nag, don't worry. We will tell you the entire story. Archana is the prime accused in this recent high-profile case. Archana Nag came from a very poor family in Kalahandi, Odisha, and In 2015 she came to Bhubneshwar. Coming from a hunger zone, she now has a big lavish house with imported interiors, luxury cars, a white horse, and four expensive breed dogs. Don't take it wrong it's not a success story of a woman. It's a big scam, or we can say, a trap in which she outsmarts the rich and influential men.
And you know what is the interesting part, one of the filmmakers in Odisha found her story so interesting that he is thinking of making a film that is based on her life. In 2018 she married Jagabandhu that time, she was working in a salon. Her husband Jagabandhu operates a used car showroom, and he knows several influential men and politicians. She was running the sex racket while she was working in the beauty parlor.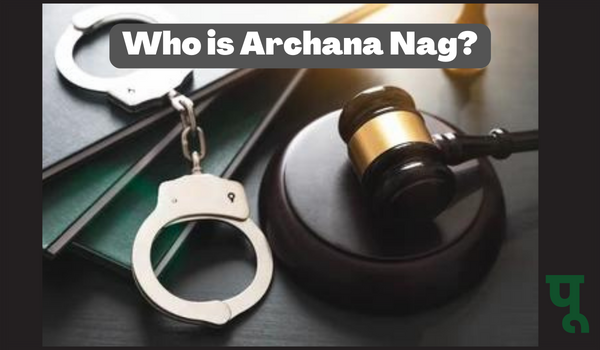 Latest News
The latest news about the honey-trap case is on 6 December 2022. During the interrogation of Archana Nag on Tuesday, her advocate is also present at that time. While taking Archana for remand, police took her to the Capital hospital for a medical checkup, where she interacted with the media person and stated that.
"If I open my mouth, the entire scenario of the state will change. I need sufficient time to explain everything. Give me at least 30 minutes, I will give you exclusive evidence," Archana told the media, adding, "I have been trapped. I will not spare anyone." This case has also taken a political turn where 25 MLAs, political leaders, and ministers have fallen into the trap of Archana Nag's sex ring.
Archana Nag Case Story
This huge high-profile case came in front when a girl filed an FIR against Odia film producer Parija, accusing him of sexually exploiting her. After the FIR, some inappropriate pictures of Parija filmmaker with a girl went viral. After all this, the filmmaker also filed a complaint against Archana Nag and another woman, Shradhanjali Behera, at Nayapalli police station with the allegations that they were demanding Rs 3 crore from him. Now the police are investigating the case and finding various clues gradually. Archana is arrested with her husband, Jagabandhu, and their business partner Khageswar Patra. From time to time, we will give you updates on the case.
Why is She trending
She is trending because she was arrested in the sextortion case, and Archana is the prime accused of a high-profile case, the " honey trap case" a girl from Odisha's hunger zone area comes to Bhubneshwar and suddenly becomes a "crorepati." After the investigation, it is found out that she trapped rich and influential men. After that, she blackmailed them and took money from them.
High-profile men like filmmakers, politicians, rich businessmen, etc. After her statement to the media, she is in trending on social media. Everybody is curious to know about the case deeply and who else is involved in the case of sextortion.
Click Here to visit the home page.
Thank you for visiting our website and reading the article. If you want to read more content, then we have content related to entertainment, the latest news, exam, results, etc., then you must visit our website. The link has been given. Please do visit us again.